20th of October 2009, 07.39 pm German Time
Wonderful Women, dear Men!
That had been Nadine Ostrowski: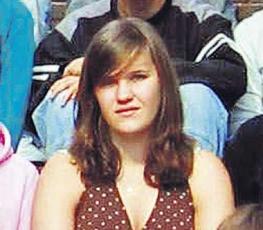 A young woman of Polish descent, killed by an action of absolutely perfidious and cruel satanic murder at the age of only 15 years, August 2006 in Wetter / Ruhr near Dortmund, FRG.
She was a woman of highest intelligence, had just overleaped a school-year at Highschool (Gymnasium), was a really dear woman who hadn1t done anything wrong. She was very sensitive, too, painted images which give impressions of that, for instance: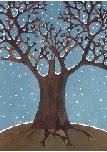 That wonderful young woman had been killed by German SS, and that matter is not to outperform regarding all facts. At this time the facts donīt allow any doubt that murder happened in order of FRG-State and at this time all important medias in Germany know that as well as the Governments of all European states.
Of course the umbrella organization of the Jews in Germany, best corrupted for giving Germany a good image in the world, knows that, too. That has had consequences: The money the FRG pays them has been trebled by the FRG.
So You can say German Jews get not only well corrupted on the bones of millions of Jews murdered by the old SS, they get corrupted on the bones of murdered Nadine Ostrowski, too. The umbrella organization of German Jews, "Der Zentralverband der Juden in Deutschland", is living very well picking over the bones of murdered people.
That is Germany 2009, and the European states seem to accept that.
Tomorrow the first part of the story of FRGīs murder to Nadine Ostrowski - here, where else?
Certainly I will give You the proofs - they are published in German language long ago, for instance on:
http://swordbeach.wordpress.com/hello-world
With kindest regards by the name of United Anarchists
Your sincer
Winfried Sobottka, very proud to be a member of United Anarchists!!!